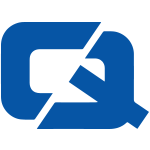 Drivers in Lincolnshire committing motoring offences that may impact on their insurance policies might want to drive more carefully following the launch of a police campaign.
Officers in the area will be clamping down on drivers found to be using vehicles that are unroadworthy while also checking to make sure that the motorists are not driving illegally.
They will be on the lookout for documents that show proof of car insurance, MOT and tax.
Sector Inspector Tony Smith said: "Although it has been 18 months since we conducted the last large scale operation, traffic officers have continued to seize vehicles that are being driven on the road illegally in a bid to make our roads safer for all."
The campaign will also coincide with the annual anti-drink drive initiative being run in the county, with officers being encouraged to gauge drivers' blood alcohol levels while making their other checks.
Years ten and 11 pupils in the area were recently given a lesson in road safety by the fire and rescue services, according to the Spalding Guardian.