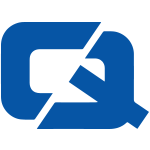 Illegal motorists – potentially including those who fail to invest in car insurance for their vehicles – are being targeted by police in West Mercia, Shrewsbury.
Officers are specifically hoping to crack down on motorists who use their vehicles for criminal activity and those with personalised number plates.
According to the Evesham Journal, police cameras have difficulty reading customised number plates, which are illegal.
Sergeant John Roberts, West Mercia's casualty reduction manager, stated that it is important for number plates to be easy to read by enforcement agencies and witnesses to traffic incidents.
"Investigations to these incidents can be seriously hampered if witnesses are unable to read number plates properly," he added.
Earlier this month, the Press Association stated that every constabulary in England and Wales would be looking to crack down on the use of illegal registration plates this year.