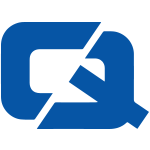 Drivers in Bolton may have been given a helping hand in avoiding car insurance policy claims this winter.
Police in the town recently held a number of car crime clinics in which they offered motorists the chance to have their number plates fitted with one-way screws to prevent theft.
The sessions were run in response to a recent spate of such incidents across the town.
Drivers were also given advice on how to best avoid car crime – and a potential car insurance policy claim.
Among the suggestions given by police was to park in well lit places or in a garage if possible, to use an immobiliser and steering lock and never leave the key in the ignition if the car is going to be unattended.
"I would urge people to attend these clinics, because having these screws fitted is a simple measure that will reduce the risk of cars being targeted," said Police Community Support Officer Stephen Howard.
According to the Home Office, there were an estimated 33,000 incidents of number plate theft in 2004.