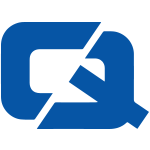 People who leave their engines running to warm their cars up on winter mornings could be putting their vehicle and their motor insurance at risk, police have warned.
In order to defrost windows, start the engine and raise the temperature inside the car, many motorists engage in the dangerous practice of leaving the key in the ignition for a few minutes before heading out.
However, police in Greater Manchester have told Rochdale Online that it "only takes a few seconds" for thieves to make off with a car in these circumstances.
"What many people don't realise is that as well as the distress and inconvenience that the initial theft may cause, insurance companies are often unlikely to pay out if vehicles are stolen in this way, leaving many victims in a serious financial dilemma," continued chief inspector Haydn Roberts.
The advice follows a similar warning made by Kendal Rural Policing Team in the North-West Evening Mail after three Land Rovers in the region were stolen in similar situations.