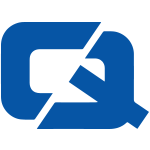 Car insurance customers who are having to pay extra attention to Britain's roads as a result of potholes could be endangering their lives by ignoring other potential motoring hazards.
At least that is the opinion of automotive repair specialist Kwik-Fit, which has found that almost a third of UK motorists have had to resort to dangerous driving over the past two months in a bid to avoid hitting a pothole.
Kwik-Fit customer services director David White described the increasing number of potholes as mines on Britain's roads, which motor insurance customers are having to dodge to avoid damaging their car.
"With motorists having to pay so much attention to minesweeping the road ahead, the worry is they aren't focusing enough on the everyday, expected motoring hazards either," he added.
This comes after the Department for Transport recently issued a warning to motorists not to text while driving.
Road safety minister Jim Fitzpatrick claimed that even the best drivers are at risk of being involved in an accident.
For #1 car insurance – visit ChoiceQuote