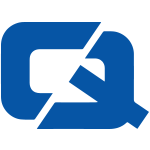 Motorists should exercise added caution over the festive season as Christmas combined with recession forms a recipe for disaster when it comes to car-related crime, it has been claimed.
According to Patrick Clancy, vice president of law enforcement for car security system company LoJack, the level of vehicle theft and theft from vehicles is likely to rise over the forthcoming weeks.
Money is tight at this time of year anyway, but in addition to the credit crunch, people may be particularly desperate to obtain as much as they can via criminal methods.
Mr Clancy added: "Thieves know just how and when to strike and that is when your vehicle is most vulnerable."
He advised Christmas shoppers to never leave packages in plain view inside a parked car, to ensure all windows and doors are locked and to deter thieves by fitting a visible theft alarm.
Taking such safety measures is likely to ensure vehicles are not targeted as well as prevent motor insurance premiums from rising steeply.
Visit the #1 Car Insurance page