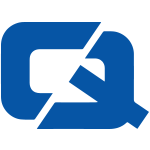 A record number of vehicles without adequate car insurance cover have been seized by police this year, new figures have revealed.
The findings from the Association of British Insurers (ABI) are set to be formally unveiled today at the annual motor conference and highlight that greater than 20,000 vehicles have been confiscated this year so far compared with the same period last year.
Nick Starling, director of general insurance and health of the ABI, said: "These figures show that the determination of the insurance industry and the police to drive them from our roads is beginning to bear fruit."
He added that it was now time for work to be done to ensure that the penalties for driving without car insurance reflect the seriousness of the crime.
The British Insurance Brokers' Association has claimed that those who drive without insurance push up the premiums for everyone else.