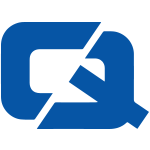 Driving over the speed limit may result in higher insurance premiums but it can also cause injury and cost lives, schoolchildren have told motorists.
The message is part of a project at a school in Hatfield to reduce the speed on roads used by pedestrians.
Local businesses and police have helped out pupils at Essendon Primary School to design and print a huge banner carrying the plea, the St Albans and Harpenden Review reports.
"We felt that a banner designed by the local children gets the message across to motorists to obey the speed limit and take particular care when they are passing through the village," said Kelly Hanly, a police community support officer in the area.
She added that consultations with local residents revealed concerns over the dangerous driving.
The news follows a report in Scottish newspaper the News & Star that hundreds of drivers in the south-west could be risking their car insurance premiums by drink driving.