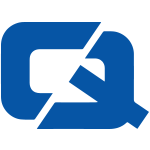 Britons who plan to review their car insurance to help manage their monthly outgoings should consider changing the excess on their policy according to the British Insurance Brokers' Association (Biba).
Graeme Trudgill, technical and corporate affairs executive at Biba, said: "Don't have as your excess a ridiculous number like over £500 because if you do have an accident you have got to find the £500 to pay."
He added that the default excess is often set at £500 and many people don't realise it, or they just don't think to change it, saying even if your policy has been the same for years it is not necessary to pay over the odds.
Having a bigger excess, Mr Trudgill said, does not necessarily mean as much of a saving will be made, people must "weigh up the odds" and think about what they could realistically afford if something were to happen.
With 42 per cent of Brits scrapping different insurance payments in an attempt to save on their outgoings, Biba urged people against cancelling their car insurance as it is a legal requirement and should therefore be a priority.