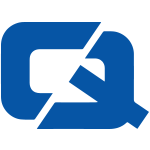 Motorists who are victims of redundancy could find themselves penalised by their car insurance provider, it has been claimed.
Following the release of Office for National Statistics figures which revealed that unemployment has risen by 225,000 as a result of the economic downturn, uSwitch has commented that drivers could be penalised for changing their employment status.
The organisation has estimated that renewal premiums for the newly unemployed could rocket by an estimated 20 per cent, even if they have a perfect driving history.
Insurance expert at uSwitch Ashton Berkhauer explained: "With many providers' advertising campaigns promoting a ten per cent reduction in various guises when renewing car insurance, any savings an unemployed driver would make would be completely wiped out."
Meanwhile, commenting on recent news that the government has proposed to make it an illegal offence to drive without car insurance, the Association of British Insurers said that it is likely to tighten the net around offenders.
Visit the #1 Car Insurance page