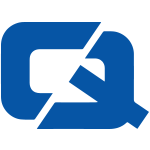 06 November 2012

Renault has been honoured for its commitment to producing energy-efficient vehicles at the Brighton to London RAC Future Car Challenge.
The French manufacturer claimed prizes for its ZOE Supermini and the Kangoo Van Z.E. with the former scooping the overall award for the day, which celebrates the innovation of alternative fuel vehicles.
Companies from all over the world come to the Future Car Challenge, which demonstrates the benefits of energy-efficient vehicles by seeing which model can make the 63-mile journey between Brighton and London on the least amount of fuel.
Renault scooped a host of accolades including the Most Energy Efficient Small Car and Best Pure Electric Vehicle for the ZOE while the Kangoo Van Z.E. was named Most Energy Efficient Light Commercial Vehicle.
Andy Heiron, UK head of electric vehicles programme, said: "I'm delighted to have won four out of 19 categories.  We're the only manufacturer offering such a wide range of fully electric vehicles to cover the main market sectors and appeal to both retail and business buyers."
Visit ChoiceQuote – for the #1 car insurance