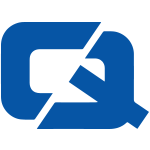 French carmaker Renault has announced its first wave of electric vehicle dealers in the UK.
With the arrival of its strong eco-friendly fleet of new car models, Renault has revealed that its 21 vehicle sites, branded ZE Expert, are now ready to offer sales and after-sales services to its customers.
Staff at the sites have benefited from comprehensive training to make the consumer experience better and also to ensure that workers are aware of the benefits offered by the electric motors.
Commenting on the launch of the first set of Renault ZE Expert sites, Thierry Sybord, managing director of Renault UK, said: "With a full range of four fully-electric models set to launch in the UK in less than one year, we have high hopes for our ZE range."
He added that predictions are for the dealerships to gain a new customer base for the eco-friendly market.
This news comes after the French manufacturer reduced its number of UK dealers by one-third earlier this week.
Visit ChoiceQuote – for the #1 car insurance.