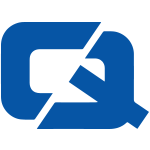 Car owners could save up to 50 per cent on repairs and extra car parts as the result of a new change in the law.
According to What Car?, a magazine for car enthusiasts, new regulations allow drivers to choose which service repair centre they go to and also gives them an option to choose cheaper, same quality parts instead of the carmaker's versions.
This could save 50 per cent off a repairs bill, a spokesperson for the publication stated.
Consumer editor Emma Butcher said: "There is a general misconception that having a car serviced away from a main dealer or using non-car-maker parts will invalidate its warranty."
She added that the money saved should be on the terms that the new parts are of the same quality as the manufacturer's own and that they are fitted in line with the carmakers specifications.
Research by What Car? found that the price for an original-equipment battery to fit a small car cost £71.66 at the dealer and a reduced price of £41.94 at a big name traders market.
The magazine gives readers up-to-date knowledge of the car industry as well as tips and advice on how to get the best deals.
Visit ChoiceQuote – for the #1 car insurance.