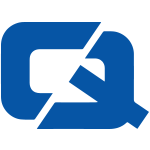 Concern has been raised that some motorists in Northern Ireland may be being charged more for petrol than those in other areas.
The Belfast Telegraph reports that the Consumer Council found there can be a significant difference in the price of a litre of fuel at Tesco in one area depending on where people plan to fill up.
Meanwhile, Sainsbury's were also found to vary their prices across the country, the newspaper noted.
Eleanor Gill from the Consumer Council said: "Tesco and Sainsbury's must stop this punishing local pricing and play fair by all consumers.
"The Consumer Council believes that this practice is blatantly unfair."
Ms Gill called on the retailers to explain to their customers why they are charged different rates for petrol, where as food prices remain constant across their network of stores.
In related news, esure recently reported that 17 per cent of motorists it surveyed said they would be willing to pay in excess of £2 per litre for fuel, car insurance customers may be interested to know.