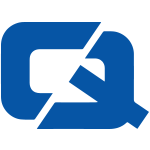 28 June 2012

Deaths on the UK's road network are on the up, with the latest figures showing a three per cent rise in 2011 compared to 2010.
The Royal Society for the Prevention of Accidents (RoSPA) stated that it was the first time the statistic had increased since 2003, and has now called for a greater focus on the important issue of road safety.
Officials found that the biggest rise came in pedestrian deaths, with a 12 per cent increase from 2010, while the number of seriously injured passers by reached 5,454, up by five per cent.
The amount of children killed on the roads also rose by nine per cent, topping 60 in 2011, up from 55 in the previous year.
Kevin Clinton, head of road safety at RoSPA, said: "It is crucial that the government demonstrates strong leadership by examining what more it can do to help local authorities, the police and other bodies involved in road safety to refocus and reinvigorate their services."
Visit ChoiceQuote – for the #1 car insurance