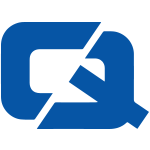 Motor insurance customers may not need to worry about the treacherous driving conditions on icy roads without grit.
The Highways Agency has announced that it is to make additional deliveries of salt today to local authorities experiencing shortfalls.
Director of network operations at the agency Derek Turner explained that salt deliveries are going to where they are more urgently needed to ensure the most widely-used roads in the UK remain open.
He added: "In the last week the Highways Agency has used around 75,000 tonnes of salt on the strategic road network in England."
This figure, he said, compares to an average winter week in 2008 when the agency used around 10,000 tonnes in the space of seven days.
Meanwhile, Land Rover car insurance customers could battle through the snowy conditions unaffected.
The car manufacturer recently pledged to offer its customers free winter health checks to their vehicle's tyres, lights, electrics, fluids and brakes.
Visit the #1 Car Insurance page