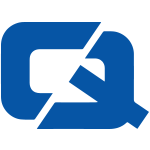 A number of road safety bodies have issued a joint statement expressing concern over the decision of several local councils to switch off speed cameras in response to budgetary cutbacks.
The Royal Society for the Prevention of Accidents has called the AA, the Association of Industrial Road Safety Officers and Road Safety GB among nine influential groups to support the statement.
According to the organisations, speed cameras play a vital role in protecting the safety of road users, adding that their elimination would create a "void in law enforcement".
They therefore called for the devices to be retained in accident hotspots in order to maintain protection against and awareness of the dangers of speeding.
"While public spending needs to be cut, cuts must be justified by evidence. Cameras pay for themselves and currently make an important contribution to achieving compliance with the speed limit," the statement concluded.
This comes after the Manchester Evening News reported that Manchester City Council is among the local authorities to be considering deactivating speed cameras, while a move to do so has already gone ahead in Oxfordshire.
ChoiceQuote – #1 for car insurance