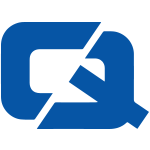 Central Scotland Police have declared their summer safety campaign a success after casualty rates on the area's roads fell.
The force embarked on a summer-long initiative designed to remind motorists about the dangers of drink driving, speeding and using a mobile phone while behind the wheel.
It was backed up by a clampdown on drivers who refused to follow the advice.
The two-pronged approach appears to have worked well, as the number of deaths and serious injuries on the area's roads fell from 38 in summer 2008 to 26 in the corresponding period this year.
Chief Inspector Donald McMillan, head of the force's Road Policing Unit, declared himself pleased with the statistics, which also showed that fewer drink drivers were caught.
However, he added: "This is good news but we would prefer if nobody was hurt or killed on our roads."
Another recent initiative by Central Scotland Police led to 91 drivers being stopped for speeding on rural roads in just two days.
ChoiceQuote – the #1 for car insurance