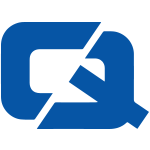 Drivers should make their own decisions on when to use speed or slow down, according to a road regulation pressure group.
Fitroads, which campaigns for 'common sense' regulations, says the government should follow the lead of the Home Secretary who recently announced scrapping targets fro the police force.
Martin Cassini of Fitroads asks whether drivers will we be free of "intrusive traffic controls" so they can concentrate watching the road and getting from A-B safely.
He claims that speed limits imply a universally-applicable safe speed.
"No such thing," he says. "A posted limit licenses motorists to drive at that speed. But even 20 might be inappropriate in a busy street."
However, he is in favour of some road legislation; namely phasing in the advanced driving test and cycling proficiency as well as making it a requirement to display car insurance discs on windscreens.