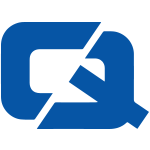 Women drivers are to be given psychological tips and advice on how to avoid road rage attacks thanks to a course offered by a dealership.
Local paper The Argus reports female motorists will also be given instruction on car maintenance during the session, held at Vauxhall outlet the Eastbourne Motoring Centre.
Experts will even be offering guidance on how women can use self-defence attacks to avoid being hurt if someone tries to attack them.
Quoted by the paper, Eastbourne Motoring Centre marketing manager Gail Taylor said: "We want women to enjoy their independence and freedom and be able to travel safely and confidently on our roads."
She added the problem of aggressive and inconsiderate motoring seemed to be getting worse, saying more driver courtesy was needed.
The Women in the Driving Seat course is a one day session held at the centre on Wednesday June 11th.
Women drivers can also now benefit from a range of car insurance geared specifically for female drivers.
Last month a coach driver was given a community centre after he carried out an unprovoked attack on a woman driver in Kingswood High Street, near Bristol, according to the Evening News local paper.