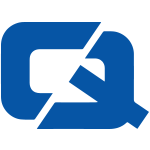 A new policing initiative, Community and Neighbourhood Directed Operation (Cando), has helped boost safety on the roads of the Welsh town Risca.
The operation which was aimed at reducing anti-social driving led to the issuing of 12 warnings and two tickets for speeding offences, three DVLA traffic offences reported and the seizure of four vehicles without car insurance.
Sergeant Simon Clark of Risca's Neighbourhood Policing Team said: "Residents should be reassured that we are working proactively to prevent criminal activity in the
area and those who continue to commit crime will be dealt with robustly."
Special constables and community safety wardens worked in conjunction with the Safer Caerphilly Partnership and the Risca Neighbourhood Policing Team to produce the welcomed results.
According to a recent report published by the Department for Transport (DfT) however, UK roads already getting safer.
The DfT stated that a joint policing and government operation over the last year, aimed at tackling rogue drivers, has led to a drop in the number of Brits driving without insurance, MOT and valid tax discs.
Visit the #1 Car Insurance page