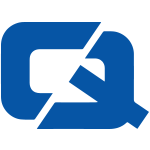 Drivers may need to claim on their car insurance due to tyre damage from roadworks in Basingstoke, reports suggest.
Roadworks that have caused damage to drivers' tyres that could result in them needing to claim on their car insurance have come under attack from motorists, according to reports.
The Basingstoke Gazette claims that roadworks in the Bromsey area have been ripping drivers' tyres as they drive through them, with the warning signs erected deemed inadequate.
"I was driving through the roadworks when the two nearside tyres were ripped to shreds," said Romsey businessman, Jem Musselwhite, according to the newspaper.
Mr Musselwhite added that as a result he had to call a breakdown truck and have the tyres replaced.
"I am now going to claim damages from the county council," he said.
A spokesperson for Hampshire county council said that "a couple of road gullies had been missed" by the contractor working on the road, which led to a "small amount" of tyres being damaged during the night.
Meanwhile, drivers in the Newbury area are themselves venting about roadworks, following the announcement by Thames Water that some works in the Cheap Street area are to continue for four weeks, according to Newbury Today.