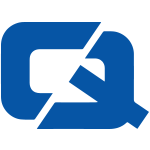 Motorists in Rochdale could soon find they are less likely to have to make a car insurance claim.
Greater Manchester Police are concerned that car thieves have begun to turn their attention to older vehicles.
As a result, they are now assisting Rochdale residents with older cars by giving away crook locks in the hope that they will help to make vehicles more secure.
Crime reduction advisor Jackie Bell said that additional security measures were particularly important for motor insurance policyholders who cannot afford the latest models.
"With advanced technology it is much harder for opportunist thieves to break into newer cars. Our analysis shows that older cars are being targeted by thieves," she explained.
A recent study suggested that Audi car insurance customers are the motorists least likely to have to make a theft-related claim.
The German automaker won the What Car?/Thatcham Security Award for the second year running, ahead of Mazda, Volkswagen and Volvo.
Visit the #1 Car Insurance page