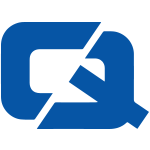 A key road safety campaign group has won a prestigious award putting it ahead of other competitors in the accident prevention sector for UK roads.
The Royal Society for the Prevention of Accidents's (RoSPA's) Road Safety ETP Evaluation Project has won a Prince Michael International Road Safety Award for its innovative work into improving driver safety and implementing measures across the transport network.
Taking place at the Savoy Hotel in London last week, RoSPA's E-valu-it toolkit which helps road safety practitioners look at their education, training and publicity activities was recognised by judges as an excellent package for commercial transport businesses.
Kevin Clinton, RoSPA's head of road safety, said: "We are immensely proud to win this prestigious award for our website and toolkit, which is the first of its kind for road safety."
He added that the company hopes to develop its systems and that more organisations will increase their safety awareness practices.
RoSPA recently released a guide to safe winter driving telling people how to prepare their vehicles and themselves for winter journeys and also how to remain safe on wet and icy roads.
Visit ChoiceQuote – for the #1 car insurance.