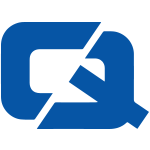 The familiar route to work is among one of most hazardous a motorist drives on, according to a study from the continent.
German researchers at testing group TUEV Sued have found the routine journey to a job dulls the senses of drivers, meaning their reactions to hazards slow.
TUEV Sued experts say motorists should not think about work tasks ahead while at the wheel and should leave enough time to get to destinations punctually.
The group said: "Motorists should not dial numbers on cell phones or check voice mails while on the move and should turn down excessively loud music from CDs."
Motorists have also been told not to have radios on too high a volume to keep concentration high and avoid the chances of an avoidable car insurance claim.
Figures from a Berlin-based trade association also show more than 85,000 workers there were involved in road accidents while on their way to work in 2006.
The route home is also a potential hazard, with a 2005 study from Churchill showing around a third of accidents happen within a mile of a driver's home.