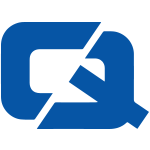 The Scottish government has spoken out in opposition of the new 2p increase on fuel duty, claiming that it will impact particularly badly on rural Scottish areas.
Members of the Holyrood parliament have criticised the Westminster tax hike, which came into effect this weekend, as being damaging to poorer families which are in greatest need of government support.
According to the Herald, the increase will further increase the divide between fuel prices in urban areas such as Glasgow and more remote regions such as Harris and Arran.
A spokesman for the Scottish government stated that it will continue to lobby Westminster for fairer fuel prices, suggesting the introduction of a fuel duty regulator.
He said: "It is within the Treasury's power to provide much-needed relief for rural communities who suffer as a result of these high fuel prices, and we will continue to urge action to be taken."
This echoes predictions made by Consumer Focus Scotland last month, with the watchdog telling the Scotsman that it expected that the fuel duty hike would impact on drivers and non-drivers alike in rural areas.
Visit ChoiceQuote for the #1 car insurance