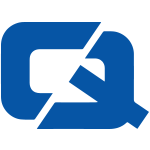 Motorists and cab drivers in Rutherglen have raised concerns that ongoing gas works taking place in the area are causing a major inconvenience for road users.
Rutherglen's Main Street has been closed off to traffic since mid-July to pipe-laying work being conducted by Scotland Gas Network.
This undertaking is due to continue until at least February 2010, with work halting temporarily over the Christmas period, according to the Rutherglen Reporter.
However, many road users and business owners have already lost patience with the road works, which they claim are inconveniencing them and threatening their livelihood.
One taxi driver described the situation as "absolute chaos", saying that it is leaving drivers unable to park properly, while others have complained about the limitations on their access to the road.
A spokesperson for the Scotland Gas Network stated that the work was essential to provide gas to the area in the long-term future.
Earlier this month, police in Glasgow told the Evening Times that officers would be looking to improve traffic flow and accessibility in the city by clamping down on inconsiderate parkers.
For the #1 car insurance, visit ChoiceQuote