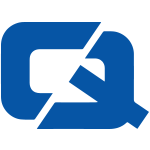 A new survey has revealed that it is not all doom and gloom for car dealers in the current climate as many are satisfied with the number of car insurance customers purchasing vehicles.
The Dealer Attitude Survey, conducted by the Retail Motor Industry (RMI) National Franchised Dealers Association (NFDA), showed that 48 per cent of car dealer networks are "satisfied" with the profit return of their franchise.
At the same time, 58 percent of those polled claimed that they are "reasonabley satisfied" with future profitability.
NFDA director Sue Robinson explained: "Thankfully, some franchises are finding that their partnership with their manufacturer has strengthened which helps in the current climate."
However, she added that more work needs to be done to further develop that relationship.
Meanwhile, second-hand car motor traders recently claimed that they too are satisfied with sales after the market experienced its first sales high since the world fell into recession.
Visit the #1 Car Insurance page