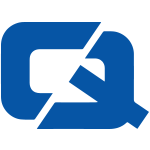 Motorists need to remove the telltale signs of having a satnav from their vehicle as well as the device itself to avoid becoming a victim of theft and having to make a car insurance claim, according to the Institute of Advanced Motorists (IAM).
Vince Yearly, a spokesperson for the organisation, said that people who remove the satnav to avoid having it stolen risk leaving a ring on the windscreen where the plastic sucker was.
This, he said, indicates to would-be thieves that the device is hidden in the glove compartment.
Mr Yearly added that drivers should not store "home" on the device.
He said: "Not only [would thieves] know where you live, they know you are not there and they can navigate their way using your satnav to your home and possibly burgle it."
According to a recent RAC report on motoring, 57 per cent of motorists said they think they have become too reliant on in-car technology and 59 per cent claimed this hinders road safety.
Visit the #1 Car Insurance page