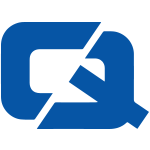 Suffolk Constabulary along with the county council is currently carrying out a ten-week campaign aimed at reducing the number of accidents on the roads.
Save a Life will see police target drivers who speed, use mobile phones behind the wheel, drive under the influence of drink or drugs, and people who do not wear seatbelts.
Sergeant Simon Hobson told the Evening Star: "People see the seatbelt thing as a trifling offence.
"People can get hurt in accidents but get more seriously hurt if they are not wearing a seatbelt."
Police have stopped more than 2,000 motorists for various traffic offences so far in their campaign to make the roads safer.
Meanwhile, the Department for Transport has revealed the number of motorists driving in the UK without a valid tax disc, MOT or car insurance has declined over the past year.
Visit the #1 Car Insurance page