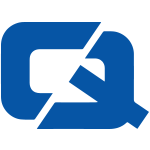 Scottish motorists looking to take advantage of the scrappage scheme have driven vehicle sales to new heights in September.
Figures from the Society of Motor Manufacturers and Traders (SMMT) have revealed that 36,887 new vehicles were registered in Scotland in the last month, a 27.14 per cent increase over the same period in 2008.
The most popular vehicle choice among Scottish buyers was the Ford Fiesta, which accounted for 2,626 of all of the new registrations.
Other popular models include the Vauxhall Astra, the Ford Focus and the Vauxhall Corsa, which remains the best-selling car of the year to date.
Though September is traditionally the biggest month of the year for car sales due to the number plate change, SMMT stated that the scrappage scheme had helped increase sales even further than normal.
Paul Everitt, SMMT's chief executive, therefore expressed confidence that the recent extension of the initiative will continue to aid the recovery of the new car market.
For the #1 car insurance page, visit ChoiceQuote