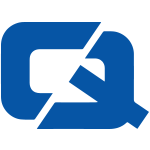 Car owners in many parts of Scotland could be at risk of their vehicles rusting due to a new type of road salt.
A number of trunk roads across western Scotland have been treated with the new salt type for around three years, with the process involving the use of a mixture of salt with salted water, reports the Scotsman.
However, concerns have now been raised by accessory chain Halfords that this brine-based solution is proving harsher on paintwork than standard salt, as well as accelerating the rusting process.
Although regular salt is still employed in areas such as Glasgow and Edinburgh, the Institute of Advanced Motorists (IAM) has nevertheless expressed concern that Scottish drivers are finding themselves out of pocket.
Neil Greig of the IAM said: "More research is needed to ensure the savings of fewer crashes are not being paid for by drivers losing value on their cars."
Last month, the IAM advised drivers that recent flood conditions are also a threat to vehicles, recommending they take precautions such as avoiding deep water and driving slowly.
ChoiceQuote – the #1 for car insurance