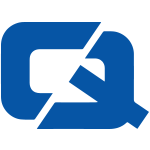 Local authorities in Scotland have been mismanaging the upkeep of roads and as a result, cars in the country are being damaged by potholes.
That is the view of the Taxpayers' Alliance, which has claimed that drivers pay enough money in road tax and fuel duty that they should be able to expect decent roads to drive on.
Commenting on the fact that Aberdeen City Council alone has paid out a total of £45,642 this year alone on claims for pothole-damaged cars, chief executive Matthew Elliott said the current state of affairs is "unacceptable".
"It seems that some areas are simply cutting corners and incurring huge compensation bills," he added.
This comes after Glasgow City Council recently revealed plans to double its expenditure on road repairs to £1.3 million in a bid to rid the city of potholes.
A spokesperson for the council told the Evening Times that maintaining Glasgow's roads is "a huge task".
Visit ChoiceQuote for the #1 car insurance