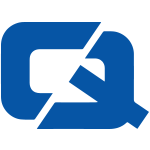 The number of women drivers in Scotland potentially risking a car insurance claim by drink driving rose to more than 100 over Christmas, police figures have shown.
Findings by the Association of Chief Police Officers in Scotland (Acpos) highlight that of the 657 motorists caught under the influence of drugs or drink over the festive period, more than 100 were women.
"It is a disappointing statistic that over 100 female drivers have been found to be over the drink drive limit since the festive safety campaign began," said Acpos' secretary of road policing Assistant Chief Constable Jim Green.
He added that the figures showed the broad spectrum of people caught committing the crime and taking chances with safety.
Meanwhile, figures released by the Liberal Democrats earlier this year showed that female drink drivers had risen in number by almost 60 per cent over the past nine years.