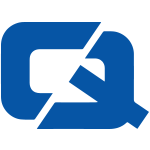 Skodas are becoming an increasingly popular choice among car owners looking to trade up using the scrappage scheme, claims the vehicle maker.
The Czech manufacturer has taken a total of 4,521 new orders since the commencement of the government initiative, with nine out of ten customers having traded in a different brand of car.
Skoda claims that the popularity of car models such as the Fabia and Octavia is down to the comfort and eco-friendliness of its vehicles, as well as their cost-effective pricing.
"Trading in a scrappage-eligible car for a new Skoda is a good choice for both the customer and the environment. It means that customers drive away in a safe, modern car that offers great value," said the manufacturer.
Another car company that has enjoyed an influx of new customers since the beginning of the scrappage scheme is Suzuki, with the Japanese manufacturer having taken more than 4,900 orders from scrappage customers so far.
For the #1 car insurance, visit ChoiceQuote