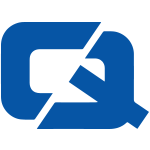 The government has reminded aspiring car buyer its extended and revised scrappage scheme has now begun.
An additional £100 million in funding has been committed to grants for motorists looking to trade in their old vehicles for new ones, with the scheme now set to last until February 2010.
In addition, the scheme will now be open to owners of any cars registered prior to February 29th 2000.
Business secretary Lord Mandelson stated that the new version of the initiative will be more accessible than ever, but stressed that it will definitely end when the new batch of funding runs out.
He said: "Consumers and businesses looking for a new vehicle should make the most of the scrappage scheme now."
The commencement of the scrappage extension was hailed by Paul Williams, chairman of the Retail Motor Industry Federation, who stated that it will allow 'more motorists than ever' to buy new cars.
For the #1 car insurance, visit ChoiceQuote