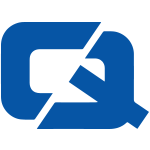 UK drivers have seen the environmental impact of their vehicles reduced thanks to the scrappage scheme, according to new research.
Statistics published by cleangreencars.co.uk has revealed that the average CO2 emissions of cars bought in 2009 stood at 149.8 g per km, a 5.6 per cent reduction on the previous year's figures.
The website credited this to the fact that many drivers bought smaller cars under the government scrappage initiative while trading in inefficient older models.
Jay Nagley, publisher of the green vehicle advice site, said that scrappage accounted for around half of the improvement recorded in the last 12 months, adding that carmakers should now look to prioritise delivering carbon savings to customers.
He said: "In 2010 car manufacturers are going to have to improve the performance of their cars markedly if they are to record any further reduction in overall CO2."
This echoes the sentiment expressed by Society of Motor Manufacturers and Traders chief executive Paul Everitt earlier this month, who said that scrappage has proved a boon both to the environment and the economy.
ChoiceQuote – the #1 car insurance page