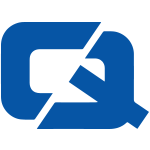 Car insurance customers should be aware that just because they are getting £2,000 off the price of a vehicle through the scrappage scheme, they may not necessarily be getting a good deal.
At least that is the opinion of consumer champion Which? Car, which has claimed that motorists could be set to benefit more by selling their old cars as opposed to having them scrapped.
This advice comes days after the government-backed scheme was launched, offering car owners an incentive to get their ten-year-old and older vehicles off the road.
"On more expensive cars, shop around for a bigger scrappage discount (than £2,000) or check if buying second-hand is cheaper," Which? Car editor Richard Headland suggested.
"If so, it may pay to sell your old banger instead of scrapping it."
This comes after the Retail Motor Industry Federation recently claimed that the scrappage scheme is likely to be a huge boost for the automotive industry as a whole.
Visit ChoiceQuote – for the best car insurance quotes