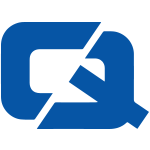 01 February 2013

2013 marks the 30th anniversary of the introduction of seatbelt laws, but an automotive organisation claims that problems still persist across the UK.
The Institute of Advanced Motorists (IAM) stated that one in five drivers said that they know of someone that still does not wear a seatbelt when in the front of a car which can be a potentially fatal decision.
While the percentage of people wearing a seatbelt remains relatively high, the IAM explains that not using one is still a mitigating factor in over 220 deaths or serious injuries that happen on the country's highways every year.
In terms of age range, 17-34 year olds were found to be repeat offenders when it came to not wearing a seatbelt.
Simon Best, IAM chief executive, said: "Younger drivers know that not wearing a seatbelt is dangerous, but they must still be reminded that no matter where you are sitting in a car, a seatbelt will save your life."
Visit ChoiceQuote – for the #1 car insurance