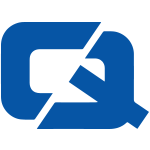 Car buyers are continuing to take advantage of the scrappage scheme in order to purchase new vehicles, according to the Society of Motor Manufacturers and Traders (SMMT).
New figures released by the body have revealed that September was the biggest month for new car sales this year, with a fifth of transactions having been accounted for by the scheme.
The 77,316 cars sold through scrappage last month took the total figure to 178,278 since the initiative began in May, which the SMMT described as a potential platform for market recovery.
However, Paul Everitt, SMMT chief executive, stated that the industry has some way to go yet and praised the government's decision to extend the scheme.
He said: "The new criteria will open the scheme up to more consumers, allowing time for the market to stabilise as the economy gradually improves."
The scrappage extension was announced last week by business secretary Lord Mandelson, who described it as a "boost to manufacturers and the supply chain".
Visit ChoiceQuote, the #1 for car insurance