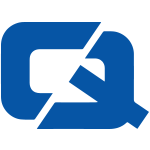 Car insurance customers all over the UK have been warned of the serious consequences they could face of caught drink driving this summer.
The Department for Transport (DfT) has claimed that road policing officers are just as concerned about the offence in summertime as they are at Christmas, forcing them to step up patrols and increase penalties.
Road safety minister Jim Fitzpatrick explained this is due to the fact that the warm weather and longer summer evenings mean that some car insurance customers could be tempted to have a pint without having made plans to do so and therefore drive themselves home afterwards.
But he warned: "Be under no illusions, drink drivers are treated like any other criminal – they face giving blood and DNA samples, and being locked in a police cell."
This comes after the DfT recently urged motor insurance customers against texting when behind the wheel, saying they are at a significantly greater risk of causing an accident when doing so.
Visit ChoiceQuote for the #1 car insurance