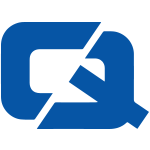 The Eden Project is promoting its Sexy Green Car Show that will see the launch of a new 100mpg car.
Axon Automotive has produced a vehicle that it claims can do 100mpg and has emissions of less than 80g/km of CO2. The new eco-friendly hatchback is based on a lightweight design that increases both fuel efficiency and emissions.
The event aims to showcase cars that are extremely ecologically friendly, with a number of manufacturers – including Ford and Citroen – among those that car insurance holders will see at the show.
Gus Grand, director of the show, said: "The car is the embodiment of everything the Sexy Green Car Show stands for – it's efficient, fun and on the cutting edge of environmental driving technology."
The Eden Project held its Sexy Green Car Show for the first time last year and is to hold it again this year from May 23rd to the 31st.