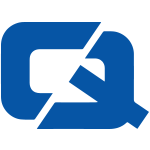 Young drivers in Kent are the target audience for a new poster ad campaign aimed at reducing the rate of accidents on the roads.
The posters, which depict an actor in a body bag, will be displayed in a bid to scare young people into the harsh realities of reckless driving.
Launched by the Kent Fire and Rescue Service, the campaign comes after the deaths and serious injuries of almost 500 new motorists over the space of three years.
Speaking to the BBC, the service's spokesman Steve Demetriou, said: "We've found from previous campaigns that quite often we have to use this type of message to actually get across our safety initiatives and safety messages to the general public."
The Kent Fire and Rescue Service, along with road safety partners, are re-releasing last year's popular shock film production 'Licence to Kill?'
Students from years 12 and 13 will be invited to watch the film in a bid to encourage them to exercise road safety.
Visit the #1 Car Insurance page