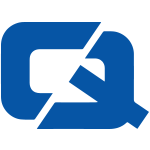 Drivers in one region are being urged to take precautions after a spate of overnight thefts from vehicles.
Police in South Gloucestershire have launched a campaign asking motorists to tell thieves "don't bother" by leaving only a display sign showing the words in their cars.
The Kingswood, Patchway and Soundwell areas have been hardest hit recently, with criminals smashing windows or bending out doors to take valuables.
Kevin Wilkinson of the South Gloucestershire Community Safety Team said: "Don't think that putting your sat nav or stereo in the glove box will fool anyone. These thieves have been thoroughly searching vehicle glove boxes, under seats and in the boot."
Drivers worried about their cars being broken into should check with their car insurance provider to find out what level of contents their policy covers.
Avon and Somerset Police has also developed a car crime advice section for its website, allowing drivers to follow the adventures of hapless fictional character 'Car Thief Keith'.