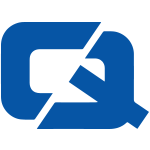 Getting around town could be made easier with Skoda's new city car.
The Skoda Citigo, which launches in the Czech Republic later this year and in the UK in the summer of 2012, is the sixth production model from the brand and comes in three and five-door versions.
Skoda board chairman Prof Dr Winfried Vahland said: "The Citigo is literally a 'simply clever' lowercase car. Despite its small size, it offers ample interior space; it is agile while frugal. Put simply: it's curly an attractive choice offering many clever ideas."
He added that the new model is in line with sales trends where people are favouring smaller, cost-effective cars with low emissions.
The vehicle also houses a number of comfort and safety features, including easy entry systems whereby the passenger seat can be folded down to allow access to the back, a portable navigation system fitted to the dashboard complete with bluetooth and head-thorax side airbag to protect the heads of both the driver and the front seat passenger.
Currently on sale in the UK are some of Skoda's other models, including the Fabia, Octavia and Yeti.
Visit ChoiceQuote – for the #1 car insurance.