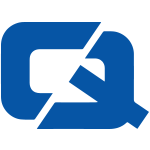 Intelligent traffic lights are to be installed in Greater Manchester in a bid to reduce bottlenecks and cut congestion at a busy motorway junction.
The so called smart lights will be fitted with special sensors which will monitor and regulate traffic flow at junction four on the M56 near Wythenshawe.
The timing of the lights will be adjusted according to congestion levels, permitting just a few vehicles at a time to join the motorway from the slip road in order to prevent traffic from bunching up.
"This system is one of the innovative techniques being introduced by the Highways Agency to deal with congestion and journey time reliability by making the best use of our existing capacity," said Highways Agency project manager Sujad Hussain.
Smart lights have already been used in other parts of the North West of England and according to the Highways Agency have helped to improve journey times by up to nine per cent.
Meanwhile car insurance customers in Blackburn are to benefit from a new traffic light system which is designed to reduce accidents at a renowned traffic hotspot, the Blackburn Citizen reports.