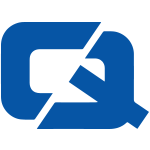 The Society of Motor Manufacturers and Traders (SMMT) has claimed that automotive industry will stabilise provided consumer demand is stimulated.
Commenting on the currently flagging market, SMMT media manager John Procter said that the main problem is that people are having difficulty getting credit and liquidity.
He claimed: "We need very rapid action … providing fast access to credit for vehicle manufacturers, the supply chain and the consumers."
Government intervention, he added, has so far not been successful.
He explained that even though the government injected money into the banks, consumers and therefore the industry is still not seeing a penny.
Mr Procter suggested that the government must now find other avenues to help boost consumer demand by getting the money out there and making funds more available to them.
This comes after Lord Mandelson recently announced a £2 billion support package for the automotive industry, providing guarantees to unlock loans for investment.
Visit the #1 Car Insurance page