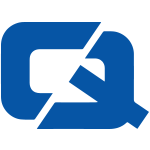 The A57, also known as the Snake Pass, between Sheffield and Glossop has been voted the best road for driving in the UK.
British sports car manufacturer Caterham Cars conducted the poll, which found 24.8 per cent of respondents favoured the Snakes Pass over all other roads.
The road may be the perfect excuse for sports car insurance holders to take their vehicles for a spin, as it offers "breathtaking views" and "dramatic" scenery.
Andy Noble, sales and marketing director for Caterham Cars, said: "Due to the large amount of congestion motorists now face, it is often easy to forget how enjoyable driving can be."
However, by turning off the "beaten track", motorists can discover routes that show "driving is still a privilege", he added.
By contrast, the M25 was described as the "antithesis of driving" and was voted the worst stretch of road by 31.4 per cent of motorists.
Earlier this year, Caterham launched a new CDX Limited Edition sports car to celebrate 16 years of Caterham Driving Experience days.