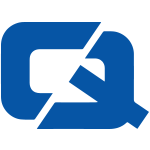 01 February 2013

January has been an unpredictable month in terms of weather with the UK being besieged with heavy rain, freezing temperatures and snow flurries.
This level of adverse conditions played havoc on the country's road networks with many people being unable to get in their car and drive to work without the threat of getting stuck at some point.
New research commissioned by Green Flag Breakdown has found that Brits not getting into the office because of snow and ice has hit employers hard in the pocket and noted that 19 per cent of the population were actually too afraid to drive when the snow and ice descended on to the country.
It has meant that companies have been short-changed to the tune of £318 million in lost productivity as an estimated 51.4 million working hours were dropped due to Brits not being able to get to their place of business. Green Flag Breakdown found that five per cent of respondents to the survey said that they had tried to drive in the conditions, but could not, due to the dangerous state of the road caused by the build up of snow and ice.
However, it was not all misery for motorists trying to get to work as 12 per cent decided to leave the car at home and jump on the trains, tubes and buses as they thought it was a much safer option than getting behind the wheel.
Miranda Schunke, spokesperson for Green Flag, said: "It is not only the roads that have been frozen in the last week, for millions work commitments have been put on ice. In future, we may see more drivers following the continental lead and investing in winter tyres and snow chains to help them cope with difficult driving conditions."
The rising temperatures have seen the snow and ice almost disappear, which will have no doubt come as a welcome relief for employers keen to make up the backlog of lost work.
Visit ChoiceQuote – for the #1 car insurance