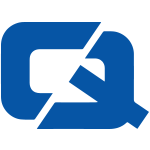 South Yorkshire car insurance customers are in a good location for lower premiums as recent police figures have revealed a significant reduction in vehicle crime.
The past six months have seen 9,560 offences which is 879 fewer victims than last year, a drop by 8.4 per cent.
Deputy Chief Constable Bob Dyson attributed the fall in vehicle crime to the work carried out by Safer Neighbourhood Teams and their partners.
He added: said: "We will continue to focus our efforts as we are aware that this type of offence increases fear within communities."
But lower crime should not be cause for credit-crunched South Yorkshire citizens to scrap car insurance policies.
Despite the UK's legal requirement that all drivers have their vehicles insured, an American Express survey has revealed that two per cent of Britons plan to bring these monthly policy payments to an end in a bid to save money.